Last week the Governor released his restated budgets for the remainder of FY 21. These budgets have already started to be heard in House Appropriations and a public hearing will be happening later this week.
This Tuesday the House of Representatives will be going back into session to take testimony on the remaining 3/4 of a year budget and fulfill our constitutionally required oversite role on the implementation of Covid relief funds. You can watch the House in session and you can also watch the work of my House Energy and Technology Committee.
Public Hearings – FY 2021 Budget
The Vermont House and Senate Committees on Appropriations will hold public hearings on Thursday, August 27, 2020 from 5:00 p.m.to 6:00 p.m. and Friday, August 28, 2020 from 1:00 p.m. to 2:00 p.m. via videoconferencing. Click here for more information.
During the 5-6 week session I plan to once again host a coffee hour for constituents on Wednesday mornings at 7 am. Laura Sibilia is inviting you to a scheduled Zoom meeting.
Join Laura Coffee Hour Zoom Meeting at 7 am on Wednesdays
https://us02web.zoom.us/j/734376857?pwd=Z1BmNmlwcWxJMWxVZTFaZE96MmlQQT09

Meeting ID: 734 376 857 Passcode: 003089
One tap mobile +13126266799,,734376857#,,,,,,0#,,003089# US (Chicago)
+16465588656,,734376857#,,,,,,0#,,003089# US (New York)
In addition to the budget, there are three pieces of legislation which have preliminarily passed both the House and Senate but have differences that have to be work out for final passage. These are:
a retail market for marijuana S.54, which I largely support, but voted against in February because the ability for municipalities to tax was removed. passed House 90-54
the Vermont Global Warming Solutions Act H.688, which I co-sponsored and voted for in February and which requires the creation of a plan to ensure rural Vermont is not left behind in the modernization of a clean energy infrastructure passed House 105-37
the changes to Act 250 H.926 which I successfully amended to remove the lowering of elevation but voted against in February largely due to removal of new structure to improve function and consistency across the state plus new criteria without a plan to assist Vermonters in meeting the new criteria. passed House 88-52
The House and Senate Judiciary committees have also been holding public forums to hear from the public on further police reforms. In the Spring Session we approved a ban on chokeholds and a requirement for state police to wear body cameras while policing. I do not know if additional reforms will be taken up.
---
ECONOMIC RECOVERY GRANT PROGRAM AWARD MAXIMUM INCREASED FOR THE VERMONT BUSINESS SECTORS MOST IMPACTED BY COVID-19
Montpelier, Vt. – Governor Phil Scott, the Agency of Commerce and Community Development (ACCD) and the Department of Taxes announced an increase to the maximum grant award for Economic Recovery Grants for Vermont businesses negatively impacted by the COVID-19 pandemic. The increase in the maximum grant award is available to businesses in the lodging, retail, hospitality, arts, travel and event affiliated sectors that have continued capacity constraints.
Previously, businesses could receive up to $50,000 in grant funds. Now, businesses in eligible industries can receive up to an additional $100,000 in grant funding, for a total of $150,000 from the program. The increased maximum award is available both to new applicants to the program and to those businesses that have already received a $50,000 grant.
All businesses that received a $50,000 grant award from the Department of Taxes are eligible to request an increase to the new maximum award amount and can do so through myVTax starting today. ACCD will be contacting eligible businesses that already received a $50,000 grant notifying them this supplemental grant funding may be available to them starting Monday, August 24, 2020.
Businesses that have not yet applied for an Economic Recovery Grant are encouraged to apply if they have experienced losses of at least 50 percent in the months of March to July, 2020 (compared to any one-month period from March to July in 2019). Businesses that may not have been eligible based on earlier months are encouraged to evaluate their losses for the month of July as they may now be eligible. More information can be found at Economic Recovery Grant Program website.
More than $90 million has been awarded to more than 3,500 businesses in 22 different sectors and all 14 counties in Vermont, but there are still funds available
---
---
RESTART VERMONT REGIONAL MARKETING AND STIMULUS GRANTS
ACCD has launched the Restart Vermont Regional Marketing and Stimulus Grant Program. The program will provide $500,000 in grants to organizations for efforts and activities related to economic recovery, consumer stimulus, marketing, or tourism projects to support businesses that have suffered economic harm due to the COVID-19.

Eligible applicants include downtown organizations, chambers of commerce, regional development corporations, municipal economic development/community development departments and committees, local community/economic development organizations, statewide business organizations, or other similar groups.

The application window is now open and the deadline to apply is August 31st. For full eligibility requirements and application process, please visit the ACCD Business Recovery Resource Center.

An informational webinar about the program was held Thursday, August 20 at 3:30pm. A recording of the webinar is posted on the website for reference.
no new taxes, no cuts to critical programs, no use of rainy day funds, use of Cares. We don't know what is ahead
---
GOVERNOR PHIL SCOTT ANNOUNCES UTILITY BILL RELIEF PROGRAM FOR VERMONTERS IMPACTED BY COVID-19
Governor Phil Scott announced $8 million in available grant funding to assist Vermonters with overdue utility bills as a result of economic hardship due to the COVID-19 pandemic.
Developed by the Department of Public Service, the Vermont COVID-19 Arrearage Assistance Program includes federal Coronavirus Relief Fund monies as appropriated by the Legislature. The program will provide 100% of eligible outstanding arrearages that are more than 60 days overdue for regulated utility customers with delinquent balances who may face disconnection of service if arrearages go unpaid. Eligible applicants include residential and nonresidential account holders served by a Vermont electric, natural gas, fixed-line telephone service provider or a private water company.
Applications will be accepted through November 30, 2020 and grants will be awarded on a first come, first served basis until funds are exhausted or by the program's end date on December 20, 2020, whichever comes first.
For more information about the program and to apply, visit publicservice.vermont.gov or contact the Department at psd.consumer@vermont.gov or 1-800-622-4496.
---
COVID-19 RELIEF GRANTS NOW AVAILABLE FOR AGRICULTURE AND WORKING LANDS BUSINESSES AND ORGANIZATIONS
This $8.5 million in relief funds represent the third Phase of the Vermont COVID-19 Agriculture Assistance Program
Montpelier, VT – Wednesday, Governor Phil Scott and the Vermont Agency of Agriculture, Food and Markets announced $8.5 million in relief funding has been made available for farmers, sugar makers, meat and poultry processors, slaughterhouses, farmers markets, agricultural food products businesses, forest products businesses, and producer associations to cover losses and expenses caused by the COVID-19 public health emergency.
The Agriculture and Working Lands Assistance Application is the third and final Vermont COVID-19 Agriculture Assistance Program (VCAAP) to launch this summer, following the earlier release of the Dairy Assistance Application and the Agricultural Fairs Application.
How to Apply: Prospective applicants can learn more and apply at https://agriculture.vermont.gov/covid-19-information/vermont-covid-19-agriculture-assistance-program/agriculture-and-working-lands.  
Before applying, applicants should complete a W-9 form and gather documentation of losses and costs incurred since March 1, 2020 that are related to the COVID-19 public health emergency.
In addition, the Agency will host a series of webinars to walk through the application process and answer questions from prospective applicants.
The first webinar will take place on Friday, August 21st at 12:00 p.m. Join the webinar or view the webinar recording at the Agriculture and Working Lands Assistance Application webpage.
Vermont dairy producers and processors who wish to apply for VCAAP relief funds should investigate and apply through the VCAAP dairy application, which can be found on the VAAFM website. Visit https://agriculture.vermont.gov/covid-19-information/vermont-covid-19-agriculture-assistance-program/vermont-covid-19-agriculture to begin your application today.
Application deadline is October 1, 2020: However, grants will be awarded on a first-come, first-served basis, so the application may close prior to October 1 if all funds are expended.
---
VT FISH & WILDLIFE NOW OFFERING ONLINE BOWHUNTER EDUCATION COURSE
The Vermont Fish and Wildlife Department is now offering a new way for Vermonters to obtain their bowhunter certification through an online-only education course.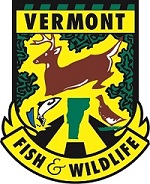 To protect the health and safety of staff, instructors and students during the COVID-19 pandemic, the department has made its hunter education, trapper education and now, bowhunter education classes available as an online-only option. Although offered on a limited basis, in-person bowhunter education courses are still available, but students will now have the option to take an in-person or online-only bowhunter education course to obtain their bowhunter certification.
Students who want to take the bowhunter education course will need to complete the online homework found here: https://www.bowhunter-ed.com/vermont/and then sign up for the course. Students will need to complete all the materials in the confirmation email they receive. The curriculum consists of a video presentation, several demonstration videos and a final exam. Once all components of the course are completed, a certification card will be mailed to students within two weeks.
"While our hunter education, trapper education and bowhunter education courses meet the standards and requirements established by the International Hunter Education Association," said Hunter Education Program Coordinator Nicole Meier, "we realize that online learning is not for everyone, so we're encouraging Vermonters who have taken an online course, to also take an in-person class if possible. At the end of the day, hunters are accountable for themselves and their actions to ensure the safety and welfare of all Vermonters, wildlife and our hunting legacy."
---
---
Recent posts by Laura:
This week we spent much of our time debating very significant pieces of legislation – some of the most significant are outlined below. We began to take testimony on S.5 in my committee including a two hour walk through with our attorney on the current bill. A section by section breakdown of the bill can…
Good afternoon, The legislature was back in session last week after taking a week off at Town Meeting. At Town Meetings throughout the Windham-2 District, I heard questions about reappraisals, S.5, 2nd Amendment protections and Carson v. Makin. More information on these items is outlined below. I believe everyone's power is now back on -…
March 4th Meetings in Jamaica and Dover moving online Given the weather outlook for tomorrow Saturday, March 4th, I am going to move both the Jamaica and Dover meetings from in person to online. Please join me on Zoom at either of the following times: Information for the online forum: Rep. Sibilia: District forums on…
---
Please do not hesitate to contact me with questions, or if you need assistance navigating government services at (802) 384-0233 or lsibilia@leg.state.vt.us. Follow my regular posts online at http://www.laurasibiliavt.com
Kind regards,
Rep. Laura Sibilia
Dover, Readsboro, Searsburg, Somerset, Stamford, Wardsboro, Whitingham