This week my thoughts have been with the Vermont education community. Our administrators, boards and teachers working diligently to put in place safe practices for our students, parents and students weighing factors and the consequences of various decision paths. I have heard from parents who are agonizing over the decision to send their children in person or have them attend remotely and teachers with underlying health issues and no childcare.
As we all seek to move forward, and no one holds ill will for our students or schools, I believe the best answer will be kindness mixed with compassion and patience. Solutions are varying from family to family and school to school – we each have a responsibility to do what is safest for our family and best for our respective communities. We will get through this, and the best way to support every person engaged in our education community, is with kindness. When looking to be inspired, and to inspire, I came across the content rich Random Acts of Foundation website this week. It is shared above.
The one aspect of education that does not require more patience is the legislature's obligation to ensure substantial equity of our students and taxpayers. The pandemic has only increased the visibility of these inequities which I wrote about in early February. Listening to our local and regional education communities, talking with our state agency and entities, it is clear to me the legislature must acknowledge and act with intention to address this unfairness during the upcoming session.
I also want to remind and encourage you to vote in the Vermont Primary on Tuesday if you have not done so already. I voted in person at the Dover Town Clerk's Office on Thursday. Please wear your mask and give yourself and the poll workers a little extra time to maintain safe conditions for all. It is possible that your Town Clerk may want extra assistance this year given the number of votes already cast and health and safety precautions that are needed. If you are healthy and available to assist, consider giving them a call on Monday.
Vermont front-line employees hazard pay grant program opens Tuesday August 4th
Economic recovery grant program expands eligibility to more Vermont businesses
Emerging Leaders of Southern Vermont Class of 2020 recognized
---
---
GOVERNOR PHIL SCOTT ANNOUNCES LAUNCH OF CHILD CARE OPERATIONAL RELIEF GRANT PROGRAM
Child Care, Afterschool Programs, Summer Camps, Parent Child Centers, and Children's Integrated Services provides are encouraged to apply beginning today
Montpelier, Vt. – Governor Phil Scott and the Department for Children and Families (DCF) have announced the launch of a new grant program to help mitigate operational expenses and losses for child care providers impacted by the COVID-19 pandemic.
"We are so grateful to the child care workers and programs who have stepped up to provide critical services to children and their families throughout this crisis," said Governor Scott. "These grant funds will help programs recover and continue expanding the availability of early care and learning for Vermont families."
The Operational Relief Grant (ORG) program includes $12 million in federal Coronavirus Relief Funding to help child care programs offset pandemic-related expenses and losses. Grant applications are open now through August 26 and award notices are anticipated by September 11. Eligible applicants include child care and afterschool programs, summer day camps, parent child centers and agencies that serve as fiscal agents for local Children's Integrated Services.
Throughout the State of Emergency, the Scott administration has provided financial supports and incentives to child care providers, including stipends for providers serving children during the summer, tuition stabilization funds, and incentives for providers serving the children of essential workers.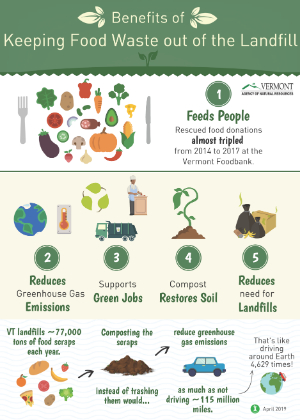 "We recognize and appreciate the critical role that child care providers play in supporting children, working families and the economy of Vermont," said Sean Brown, commissioner for the Department of Children and Families. "This has been particularly true during the pandemic, and these grants will help ensure we have child care for families that need to work by assisting providers with expenses and losses incurred by COVID-19."
To assist providers in navigating and applying for these grants, the Child Development Division of DCF, in collaboration with Building Bright Futures, will host a live informational webinar for child care programs, afterschool programs and summer day camps on August 11. A separate opportunity for Parent Child Centers and Children's Integrated Services' fiscal agents to learn about the grant process will be held during the week of August 10.
For more information about the grant program, including the application, frequently asked questions and webinar registration and recording, please visitwww.dcf.vermont.gov/covid19-relief-grants.
For more information on:
---
The Vermont Department of Labor has announced a series of Virtual Job Fair events starting on Thursday, July 23.
The series of virtual job fairs highlights local employers and lets job-seeking Vermonters question employers directly to learn about area opportunities. The remaining upcoming Thursday job fairs are scheduled throughout August:
August 6: Northwest Vermont
August 13: Southeast Vermont
August 20: Central Vermont
You can register online, check out previous virtual job fairs on YouTube, send an email with questions, or head to the Department of Labor website for more information.
---
Fuel Tank Inspections
According to Vermont regulations, an uninspected tank can not be filled after August 15, 2020. Contact your fuel provider to confirm that your fuel oil tank has been checked by a Vermont Certified Tank Inspector within the past three years. Find a heating fuel or heating service company at vermontfuel.com/find
VFDA says that approximately half of Vermont homes rely on fuel oil for heat and hot water. The VFDA Tank Rebate Program — which has helped replace nearly 900 tanks by distributing more than $223,000 in direct rebates since 2018 — provides $250 to any state resident who replaces a non-compliant tank with a new one. Terms and conditions are listed at vermontfuel.com/tankrebate.
---
Vermont COVID-19 Federal and State Expenditures
---
Strengthened Mask Requirements to begin Aug. 1
Many Vermonters are already wearing masks regularly to help protect themselves, and to prevent the spread of COVID-19. But as we prepare for the state's new requirement that masks be worn in public spaces in Vermont, it's a good time to do a mask check.
When do I need to wear a mask?
Any time it's not possible to keep a 6-foot distance from others who are not part your household. This includes both indoor and outdoor public spaces and group living settings (for example, long-term care facilities, nursing homes, apartment and condo complexes).
When don't I need to wear a mask?
Face masks are not required when you are doing strenuous exercise or activities.
They are also not required for — and should not be worn — by:
Children under the age of 2
Anyone who has trouble breathing
Anyone who is unable to remove it without assistance
Anyone who has a medical or behavioral reason for not wearing a face mask
(If you have a medical or developmental condition or have trouble breathing, you do not have to show evidence or documentation of your condition.)
How do I choose a mask?
Pick a mask that's comfortable but fits snugly against the side of your face. It should be secured with ties or ear loops and allow for breathing without restriction. Cloth masks should include multiple layers of fabric and be able to be washed and machine dried without damage or change to shape.
What's the proper way to wear a mask?
Wash your hands before putting it on.
Be sure your mouth and nose are covered.
Hook loops around your ears or tie it snugly.
Do not touch it or pull it down while in public.
Keep it on until you get home.
Remove it without touching your eyes, nose or mouth, then wash your hands immediately.
Wash it and make sure it's completely dry before using again. Have a few on hand so you can rotate for washing
---
Poll shows Vermonters have mixed responses on law enforcement and race. What the data shows is that most Vermonters have confidence in their local law enforcement, but almost 50% of respondents also think law enforcement occasionally discriminates against people of color. Why is this important to know? Because public sentiment data like this gets added to other publicly available data and influences lawmakers considering new policy. While police reforms alone will definitely not solve all issues related to racism, additional police reforms are currently contemplated for the September Special Session. Here is a public forum where your voice and opinion on police reform can be heard publicly:
Public Hearings
The House Committees on Judiciary and Government Operations will be holding three virtual Public Hearings on Police Reform. The two hour meetings will take place on Aug 6th at 1:00, Aug 12th at 6:00 and August 16th at 4:00. If you wish to sign up to testify, please click here. To view the Live Stream of the the meetings click here.
---
---
The Department of Forests, Parks, and Recreation (FPR) announced the Forest Economy Stabilization Grant Program (FESG), to provide $5 million in Coronavirus Relief Funds available to eligible forest products businesses in Vermont. FPR is working with other state agencies and the Vermont Economic Development Authority (VEDA) to deliver this program to provide economic relief to forest products businesses experiencing economic harm as a result of the COVID-19 pandemic public health emergency.
Stay safe, stay home orders have resulted in a significant decrease in the use of paper in offices, schools, media, and other institutional forms and has a direct connection between the paper mills in the region and the pulp wood supply chain that begins in Vermont's forests. Forest products produced in Vermont's rural economy for domestic and export markets have also been impacted by the pandemic and changes in consumer use.
Grants from $5,000 up to $100,000 for revenue loss replacement are available to eligible businesses on a first-come, first-serve basis. To be eligible, applicants must be a forest products business primarily engaged in managing, harvesting, trucking, processing, manufacturing, crafting, or distributing forest or wood products, any portion of which must be sourced from Vermont forests. Businesses may not receive Forest Economy Stabilization Grants that would reimburse them for revenue losses previously covered by a grant from another State of Vermont Agency, Department or Program.
"The diversity of businesses engaged in Vermont's forest economy are critically important to so many dimensions of life in Vermont – our commerce, our culture, and our quality of life – and they have experienced significant harm during the coronavirus pandemic," said Michael Snyder, Commissioner of Forests, Parks, and Recreation. "We are pleased to offer this significant emergency financial assistance to support a quick and lasting economic recovery for this critical sector and we are grateful to so many who worked to make it possible."
The grant application went live on Wednesday, August 5th.
Links to the application, webinars, additional information on eligibility criteria, and application materials can be found at: https://fpr.vermont.gov/FESGrantProgram.
---
Please do not hesitate to contact me with questions, or if you need assistance navigating government services at (802) 384-0233 or lsibilia@leg.state.vt.us. Follow my regular posts online at http://www.laurasibiliavt.com
Kind regards,
Rep. Laura Sibilia
Dover, Readsboro, Searsburg, Somerset, Stamford, Wardsboro, Whitingham