~ 2018 Reflections ~ Contemplating 2019 ~
This past year voters elected me to a third two-year term representing you in
 the Vermont Legislature.  Thank you for placing your trust in me. I will continue to work to represent our district with integrity and passion.
~~~
~~~
An important reminder about landline phone service: Storms and weather and accidents happen, and when they do we can briefly lose our landline telephone service. When that happens, it is important to let the phone company know you have lost service.
~~~
~~~
~~~
~~~
In 2018 Secretary of Education Rebecca Holcomb resigned and Gov. Scott appointed Dan French as the new Secretary of Education.  Long time legislator and former Chair of House Education and Vice Chair of Ways and Means Rep. Dave Sharpe retired which will almost certainly effect the tenor and type of education discussions the legislature has going forward.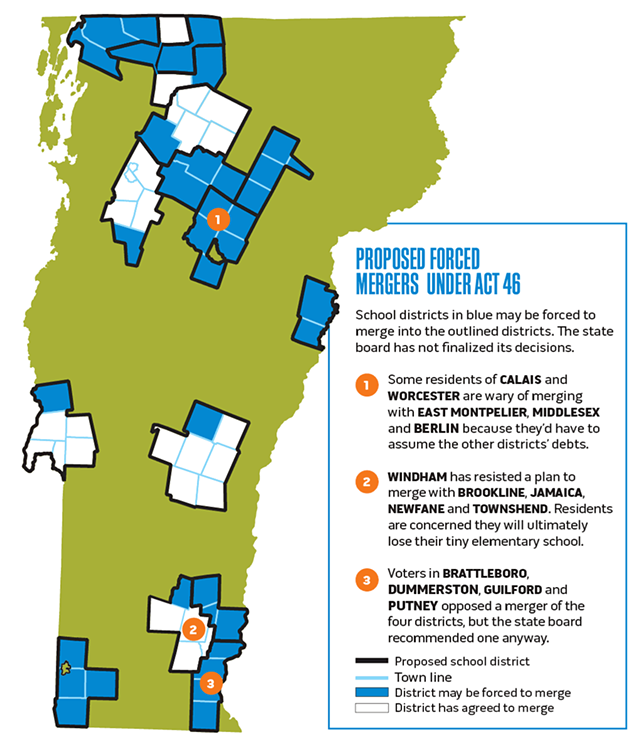 In 2019 I anticipate there may be legislative proposals to hold some or all non-merged school districts harmless, to delay the effects of Act 46 for some or all non-merged districts or to reject some or all of the findings of the State Board of Education. I expect the Governor to propose major education finance changes, as he has every year. My support for those proposals always centers around two factors – not harming Vermont students and transparently helping Vermont taxpayers, in that order. Our local districts have complied with Act 46, but are still deeply challenged by the combination of our rural demographic challenges and the 20 year flawed education financing system. Locally we have more work to do and need to have that work supported. My efforts in the coming session will center around honoring the incredibly difficult and emotional work our communities have done so far, protecting the educational needs of our students and defending our taxpayers.
In 2019 the Vermont Legislature will elect a new Adjutant General for the Vermont National Guard who will lead both the air and Army Guard in Vermont.  Legislators will choose between at two candidates. Vermont is the only state where the Adjutant is elected by the Legislature. If you are Guard Family or former Guard and have thoughts you'd like to share in advance of that election I would like to hear them.
~~~
 must originate in the 
Vermont State Senate
 and can only be  proposed every four years. This is one of the years changes can be proposed. There will be a push for amendments that will create 4 year terms for Governor as well as establish civil and reproductive rights for Vermonters.
In addition, Rep. Ben Jickling of Randolph and I are working with Senator Chris Pearson of Burlington and other independents and Progressives on a bill which would bring Ranked Choice Voting to Vermont. Maine has recently utilized and the courts have upheld election results using Ranked Choice Voting. Massachusetts has a healthy public education campaign underway. We are looking forward to lots of public education on the benefits of ensuring candidates receive a majority vote and that all voters are able to have their votes considered in elections.

 
~~~
The remote worker program has officially opened for applications as of January 1. This program reimburses individuals for some expenses to move to Vermont and work remotely. More information is available at the 
ThinkVermont website.
~~~
Other issues we are hearing will be receiving legislative attention this session: Minimum Wage, Paid Family Leave, Water Quality, Climate Change
 ~~~
Thus far we have 196 responses but are particularly light in responses from the under 35 crowd.
If you haven't taken the survey, especially if you are a young person – 
please take the surve
y by Friday January 4th. Results will be published prior to the start of the new session on January 9th. The survey is designed to measure the attitudes and priorities of voters in the Deerfield Valley based on general topics and some specific proposals that we think will happen in the legislature this year.
____________________________________
In 2018 I had some proud momma moments included my youngest daughter graduating from the UVM ROTC program as a nurse and 2LT in the U.S. Army and my son working all last winter in order to travel to France and Italy over the summer and then being able to watch him playing in the DIII Vermont high school soccer championship game this fall.  
Both of my daughters spent a fair amount of time in the State House during the debate and passage of
S.55 observing democracy in action and my oldest daughter has agreed to work with me part time during this year's Session helping with research.
Proud to also share that my little brother graduated from the Vermont Police Academy this Fall and he is now working with Brattleboro Police Department.
________________________________
A final thought on 2018
 – During the past four years I've been privileged to serve in the Vermont Legislature, I have had the added honor of sitting next to 
Rep. Kiah Morris of Bennington.
 Kiah was the only African American women serving in the Vermont House. Kiah has unexpectedly stepped away from serving in the House, and I have been reflecting on what I have learned since meeting her.
Kiah and I came into the House the same year and shared an immediate bond as Southern Vermont moms with young sons still at home. In our first term, we
 successfully worked together with a number of our colleagues on the creation of the Southern Vermont Economy Zone, a long term economic strategy which is already resulting in 
new collaborations and projects in Southern Vermont. 
It was eye opening to me each time I heard racist and discriminatory remarks in devotions, debate or comments in the Vermont House of Representatives including speeches on several civil and human rights measures Kiah had proposed which were so vitriolic they reduced visitors to tears. Watching the two self described local white supremacists harass her – sometimes daily and sometimes hourly over the years she served – equally as shocking. It's hard to see what we don't see.
Growing up and living in areas that are largely rural and almost exclusively white had afforded me virtually no opportunities to witness overtly racist acts. Out of sight, out of mind.  Sitting next to Kiah brought home to me the work that is still needed to combat racism and bigotry, even in Vermont. As our entire country continues to feel the demographic shifts of a globally connected economy, retiring baby boomers and lower birthrates, and we in rural Vermont continue to seek qualified employees for existing good paying jobs, people who want to start businesses and live here, enroll their students in our schools and enjoy the beauty, quiet and safety that keep us here, we have to start by asking (as my friend Kiah has asked me) "who deserves to be able to be here and to enjoy those things?"
Thank you for keeping me informed about your hopes, challenges and points of view last year – I hope you will continue in 2019 – Happy New Year!