Good evening,
Please join me tomorrow morning for Coffee with Laura.
Unfortunately the Unemployment Insurance problems have continued to persist. For that reason I am asking you to send me the following information which I will in turn share with the Department of Labor. I'm sorry that this is happening. The problem is due to the number of Vermonters that need help and the capacity of the system their information is being put into,but we must persist in trying to find creative solutions to help folks who have been out of work for a month receive payment.
For each person who has been unsuccessful in applying for UI benefits, please email me:
First Name
Last Name
Mailing Address
Town
Zipcode
Date you became unemployed
# of weeks you have received payment for
Error message you are receiving
With regard to property maintenance and real estate, it has been suggested to me several times that we may hear the Governor address these issues tomorrow, Friday, during his press conference. Information on how to watch is below:
GOVERNOR PHIL SCOTT, ADMINISTRATION OFFICIALS TO PROVIDE UPDATE ON STATE'S ONGOING RESPONSE TO COVID-19
Governor Phil Scott and members of the administration hold a media briefing Friday to provide an update on the State's continued response to COVID-19. This update will include the latest modeling on the rate the illness is spreading in Vermont.
Following remarks, the Governor and administration officials will be available for questions from members of the media.
When: Friday, April 16 at 11:00 a.m.
GENERAL PUBLIC VIEWING:Most Vermont TV and radio stations live broadcast the briefings. The Governor's media briefing will be available to stream through ORCA Media's YouTube channel, linked here: https://www.youtube.com/playlist?list=PL-xsDpLCa0iRMj4dQrqum7uoXaQmqeGvT
---
Q&A with Laura (questions I am getting and answers I am giving)
---
---
From the Vermont Department of Health:
Please visit and share the Vermont Department of Health's new COVID-19 web pages, including the new data dashboard for an in-depth picture of COVID-19 activity in Vermont at healthvermont.gov/covid19.Visitors can access the dashboard by clicking on the map of Vermont.
At a press conference Wednesday, Health Commissioner Mark Levine, MD said Vermont may be seeing a trend toward cases beginning to plateau. He emphasized, however, that as we look to the future, we will still need to act to prevent spread of the virus and to protect Vermonters from getting infected. As we consider, in the Governor's words, loosening the spigot, and easing restrictions, it may not mean an end to social distancing or limitations on large gatherings. Vermonters should not expect a quick end to the need for facial coverings or reducing our focus on respiratory hygiene. This is a long game, and individual efforts to prevent the spread of germs are essential, as is our continued testing and contact tracing efforts to contain outbreaks.
Serologic (antibody) testing
Serologic testing measures antibodies in the blood of a person who has been infected with COVID-19, whether they felt sick or not. In other words, it measures the body's immune response to the virus, but does not detect the virus itself.
As the number of people who are infected with COVID-19 begins to level off or go down, it will be important to identify who is immune. This also helps us to know how many people contracted the COVID-19 virus, who might still be at risk of getting it, how to determine who should get the vaccine first when it's available, and who could return to work.
At this stage in the pandemic, the priority is to know who is currently infected with COVID-19. But serologic testing is a critical part of Vermont's strategy. The Vermont Department of Health has convened a working group of experts to research antibody tests. Based on those findings, we will decide how to best include this type of test in Vermont
Bookmark for updates:
Vermont Department of Health 2019 Novel Coronavirus Current Status in Vermont Webpage for updates.
U.S. Centers for Disease Control Coronavirus Disease page
World Health Organization Coronavirus Disease 2019
---
---
Vermont's Great Experiment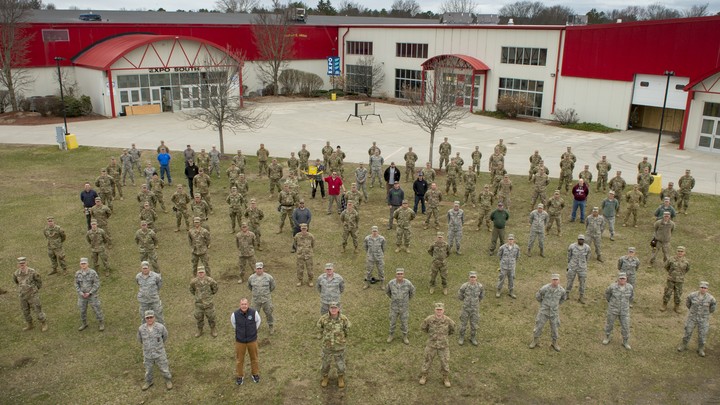 ---
Vermont Fish & Wildlife Asks Successful Hunters to Report Their Turkey Online
A successful hunter in Vermont's April 25-26 youth turkey weekend and the May 1-31 spring turkey season must, by law, report their turkey within 48 hours to the Vermont Fish and Wildlife Department.  In the past, this could be done at a local reporting station.  This year, because of COVID-19 precautions, hunters are required to report their turkey electronically through the department's website www.vtfishandwildlife.com.
"Online reporting has been used successfully in other states," said turkey biologist Chris Bernier. "It is convenient for the hunter, and the information collected has proven to be just as valuable for monitoring and managing wild turkey populations. Most important now, we need to offer this online reporting option because of COVID-19 and our responsibility to promote appropriate social distancing practices."
The information needed to report turkeys online is the same as what has been traditionally collected at check stations including license, tag and contact information, harvest details, and biological measurements.
There are a few things hunters can do in advance to make submitting a report easier such as having their Conservation ID Number handy (located on their license), knowing what town and Wildlife Management Unit the bird was harvested in, and completing all the necessary measurements such as beard and spur lengths, and weight. Although not required, the department also requests that hunters use the online reporting tool to upload a digital photo showing the bird's beard and properly tagged leg. Hunters who provide a valid email address will receive a confirmation email when they successfully submit a turkey harvest report using this new online reporting tool.
The department encourages anyone who experiences problems reporting through the online tool to contact a local State Police dispatcher to be connected with a State Game Warden for harvest reporting assistance.  Southern Vermont regional dispatch numbers are listed below:
The Vermont Fish and Wildlife Department urges hunters to hunt only if they are healthy, hunt close to home, travel and go out alone or with a family member you are already in close contact with. If you do hunt with someone you do not already live with, take separate vehicles to your hunting location and make sure to maintain at least six feet between both of you. Only share a hunting blind with someone you have been in continuous close contact with for the past two weeks, and be sure to carry hand sanitizer and avoid touching your face. Remember to wash your mouth calls after handling, request landowner permission by phone, and maintain appropriate social distancing from others while afield.
---
VERMONT DEPARTMENT OF FINANCIAL REGULATION REQUIRES INSURERS TO COVER COVID-19 DIAGNOSIS AND TREATMENT WITH NO COST SHARING
Montpelier, VT – Governor Phil Scott and the Department of Financial Regulation (DFR) today announced an emergency regulation requiring commercial insurers to waive cost-sharing requirements, such as co-payments, coinsurance or deductible requirements, for the diagnosis and treatment of COVID-19. The emergency regulation is retroactive to March 13, 2020, the date that Governor Scott declared a State of Emergency.
"During this unprecedented emergency, Vermonters deserve access to the care they need to stay safe and healthy," said Governor Scott. "As we work to expand testing to more Vermonters with symptoms of COVID-19, it is critical that our efforts to help control the spread of the virus are not affected by insurance costs."
The emergency regulation applies to fully funded health insurance plans such as plans sold on the exchange or to large group employers. Consistent with existing DFR rules, insurers will be required to cover out-of-network services for members if in-network providers are unavailable.
"The COVID-19 pandemic has evolved quickly and is impacting the economic lives of so many Vermonters," said DFR Commissioner Michael Pieciak "Accordingly, we have been working closely with our health insurers to eliminate financial barriers to testing and treatment of the disease."
The emergency regulation follows a series of steps taken by DFR to ensure Vermonters can receive the care they need during the COVID-19 outbreak:
If you have questions about or problems with your health insurer, please contact DFR Consumer Services at 800-964-1784 ordfr.insuranceinfo@vermont.gov.
---
Please do not hesitate to contact me with questions, or if you need assistance navigating government services at (802) 384-0233 or lsibilia@leg.state.vt.us
Kind regards,
Rep. Laura Sibilia
Dover, Readsboro, Searsburg, Somerset, Stamford, Wardsboro, Whitingham