The effects of climate change will not be shared evenly across the United States; places that are already struggling will tend to be hit the hardest.

Ten Facts about the Economics of Climate Change and Climate Policy – The Hamilton Project
The district I live in and represent in the Vermont House of Representatives holds some of Vermont's most rural and isolated mountain towns. The stunning beauty of our Southern Vermont geography and the quiet resolve and resiliency of our people is a beacon of hopeful calm for those of us lucky enough to live here and for those who seek us out as a frequent respite from a more cosmopolitan and chaotic life.
While rural Vermonters frequently claim to have been forgotten by state government – we do enjoy a sense of pride in the autonomy that comes with knowing we have to fend for ourselves in ways our fellow Vermonters living in more populated areas do not. Rural Vermonters are used to solving our own problems and adapting at our own pace. We've got our little fiefdoms and by and large we know how to keep them running harmoniously.

But as good at self-reliance as we are, vulnerability in rural Vermont is growing. Economic, demographic and climate change issues threaten grand list values, housing prices, education availability, competitive elections for local government, staffing for employers and critical institutions and our electric, transportation and communications infrastructure.
There are economic consequences in Vermont to the climate adaptation, energy transformation and modernization of electric, transportation and communications infrastructure decisions being made by the states surrounding us and by countries around the world. As the pace of those changes continues to increase, so to will the economic consequences of those who choose not to adapt. That's an unintended, but real, effect of other states and countries laws. For instance, as more Americans act to reduce emissions by switching to electric vehicles, Vermont is building public charging infrastructure for those cars to visit our state as well as for electric car driving Vermonters.
While an electric vehicle might not yet seem like just the thing for zipping up Readsboro Mountain every day with tools in the back for a 40 mile commute to work – visitors in electric vehicles should be able to access the amazing hiking and swimming opportunities and may need to get to a job at the busy Readsboro Inn and state employees using electric vehicles may need to hold a hearing or information session in town. We need to make sure there is public charging infrastructure in our towns to protect existing economic activity and facilitate access to state programs in the future.
When MA, NH or NY take policy actions, Vermont is likely to be influenced economically by those policies, even if Vermont does not take that same policy action.
While the economies of our town, or our county or our state have never been stand alone islands, with accelerating technological changes across the world we are more easily able to connect the effects of changes in the global economy to what is happening in our towns and state.

What does that mean for the towns and people in my district?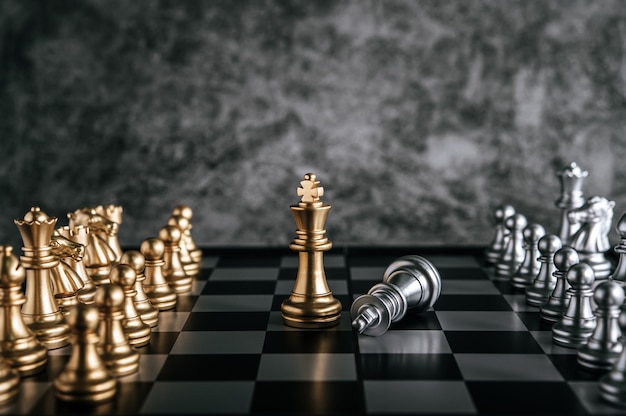 It's going to be costly for Vermont to adapt to climate change and reduce emissions and it's going to be costly for Vermonters if we do nothing while our neighbors and country continue to modernize and adapt their energy and transportation systems around us. We will be impacted either way. We need plan to adapt, and we need to establish human, financial & technical resources to implement that plan throughout our state.
Vermont 2020 Global Warming Solutions Act
H.688 An related to Climate Change is the Vermont 2020 Global Warming solutions Act and I am honored to be one of six lead sponsors and to have participated in reporting H.688 to the entire House for debate.
A different version of this bill was introduced last year. It had a number of issues and no organized effort supporting it's passage. Over the Summer and Fall, Rep. Tim Briglin, Chair of the Energy and Technology Committee spent hundreds of hours working out the technical and legal details needed to put forward a sound Vermont bill. In addition, dozens of legislators held public meetings throughout the state to explain to Vermonters how this bill would help Vermont address the current and future effects of climate change.
This legislation focuses on reducing carbon emissions and making sure all of Vermont's communities are prepared for increased effects from climate change.
The bill creates a Climate Action Council charged with developing a plan for required reductions of greenhouse gasses.
The emissions reductions are existing Vermont goals that are being turned into requirements. The first is from the Paris Accords. When the U.S. began to leave the Paris Accords, 24 states agreed to keep pursuing the emissions reduction, and Governor Scott ensured Vermont was a part of that group. The two other emissions requirements are a part of Vermont's 2016 comprehensive Energy Plan. 26 percent below 2005 levels by 2025, 40 percent below 1990 levels by 2030 and 80 percent below by 2050) and requires the Secretary Agency of Natural Resources to adopt rules to implement the plan.
In addition to tri-partisan backing in the House, the bill is backed by environmental groups, public health professionals, the Vermont attorney general, and the State treasurer.
We heard testimony that bond issuers have begun to assess state and municipal climate readiness, from the ski industry about the volatility in ski conditions that changing weather has caused and from farmers about their technical expertise in carbon sequestration.
We also heard from the Health Department about the effect climate change is having on Vermonters. Record heatwaves have sent increasing numbers of outdoor workers to the hospital because of heatstroke and dehydration; and exploding tick populations have brought an increase in previously rare illnesses. The World Health Organization has called climate change the greatest threat to global health in the 21st century.
What does the bill do?
The bill requires the state to create a climate council as well as create and implement a plan to lower emissions and update critical infrastructure across the state. To accomplish this, it does the following:
Turns Vermont's emission reduction goals into requirements to reduce carbon emissions by 80% before 2050.
Helps rural communities adapt to current and increasing climate impacts and makes sure that all Vermonters are included in energy and transportation transformation and investments.
Promotes the use of natural systems and working lands to capture and store carbon.
Ensures farmers to builders to members of local communities have a voice in deciding the state's path.
Outlines a cause of action for citizens to sue for enforcement (not for damages) in two scenarios – if the rules are not put forward in a timely fashion, or within one year of missing the three an emissions reduction timelines.
What happens next
This bill passed the House with a tri-partisan vote of 105 – 37. It now will head to the Senate. If the Senate approves the bill in its current form, it will go to the governor for his signature.
It is not yet clear whether or not Governor Scott will sign the bill. While he has expressed concerns about some of the emissions requirement timelines and the cause of action, a number of his cabinet members testified about suggested changes, and a number of those changes were incorporated.
Read news reports about the Vermont Global Warming Solutions Act
Please do not hesitate to contact me with questions, or if you need assistance navigating government services at (802) 384-0233 or lsibilia@leg.state.vt.us
Kind regards,
Rep. Laura Sibilia
Dover, Readsboro, Searsburg, Somerset, Stamford, Wardsboro, Whitingham