Courage is reckoned the greatest of all virtues; because, unless a man has that virtue, he has no security for preserving any other. ~Samuel Johnson
Please consider helping Kristen Fenty, and other military spouse survivors receive benefits they are entitled to.
In Kristen's words…
"As we head into Memorial Day, I'm thinking about May 2006. Joe was killed May 5th, his cousin's birthday. It took 2 days for his body to be identified, since he was burned so badly. When he was flown back from Afghanistan, regulations prevented me from receiving him at Dover. I received him in the parking lot of a funeral home on May 22nd.
He was buried at Arlington on the 23rd., his sister's birthday. That Memorial Day, President Bush spoke about Joe and addressed me and Lauren, as well as other Gold Star Families directly during his speech at Arlington. He spoke of All who gave their lives and of a grateful nation.
To date, I am not in receipt of the survivor benefit Joe earned through his service and death. It is wrong.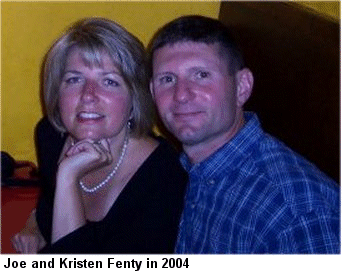 This year, I spent the 2nd, 22nd, and 23rd in DC, working with other survivors advocating to pass #HR553 and #S622 to repeal the offset of survivor benefits. Several friends and family members have joined in this fight. As a result, HR553, is currently the most cosponsored bill on the Hill. We have been working this legislation for 20 years. We need more help to get it passed this year.
This Memorial Day, please consider joining our effort. please share and ask your family and friends to contact their legislators to ask for cosponsorship, 'yes' votes, and funding for #HR553/#S622.
Vermont Senators Leahy and Sanders and Rep. Welch have all signed on to support this legislation. Please consider contacting them to encourage making it a priority for passage #AxeWidowsTax