Good afternoon,
In this update you will find ongoing information about, and resources for, addressing the pandemic and information on projected education tax rates and the state's current economic situation.
Thank you to all who are following the Governor's Executive Orders and doing your part to save lives in our towns and state and country while we work to keep schools and jobs open. What you are doing is community minded, helping our healthcare workers and assisting in keeping our otherwise healthy parents and grandparents with us through this once in a century event.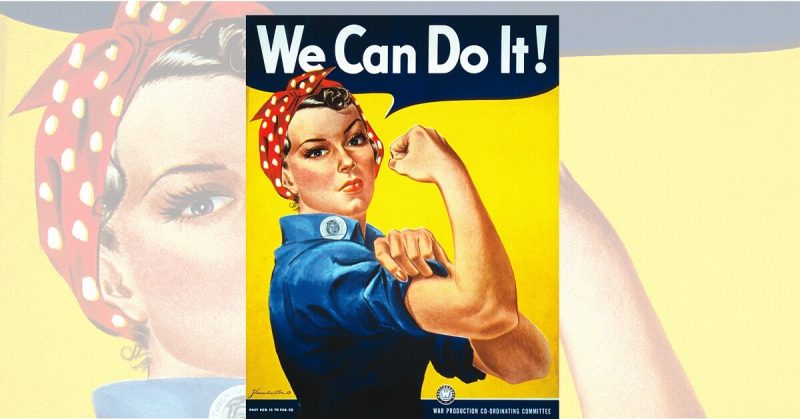 Unfortunately, I also continue to receive calls and emails from businesses owners and community members concerned that some are not following the governor's Executive Orders (linked at the bottom of this post). This is unfortunate and ironic, because it is this behavior that is causing the health and economic effects of the pandemic to continue and expand. If businesses or communities are struggling to comply with health and safety guidelines, there are a lot of folks who want to try and help – if possible – please reach out to me to connect you with resources. If you believe there is a violation happening at a business or community event you can also report it using this form. If you have family insisting on multi household holiday gatherings – here are some tips on how to say no and keep the peace.
There is hope in our future with multiple vaccines coming into use in the coming months. We know the ongoing extended isolation and shortened daylight combined with uncertainty about when we will be able to get our regular lives back is difficult. Having to not gather on Thanksgiving was difficult. Not gathering multiple family households for Hanukkah this week and next and the likelihood of not gathering for Christmas in three weeks certainly weighs heavy on our hearts. In addition to wearing masks and social distancing, we can care for each other by checking in with family, friends and neighbors. There are mental healthcare resources available virtually – please encourage those you love and care about to utilize these resources as we hopefully round the bend and begin to see large scale vaccinations.
As we seek to support each other through the remainder of this crisis, Governor Scott has announced another simple way to virtually connect and cheer Vermonters through the holiday period into New Year. Many folks already light menorahs, decorate outside with holiday lights or put up Christmas trees. There are often fireworks displays at the New Year. As you encounter holiday lights the governor has asked that we post photos on Facebook, Instagram, Twitter and other social media using the hashtag #VTLightsTheWay. When Vermonters search for posts with that hashtag they will find photos of holiday lights from around the state.
We have all undoubtedly also heard from some who refuse to follow health guidelines or doubt it matters whether or not they follow the guidelines of masking and social distancing and tell us it's no worse then the flu. Last year the flu killed between 24,000 and 62,000 in the U.S. in the 6 months between Oct and April. Between March and September of this year COVID-19 killed more then 204,000. I thought it might be helpful to calculate the differences in expected annual flu death vs. COVID deaths. Recent data shows the fatality rate for COVID at about 2.0% of all cases. That means for every 1000 infected 20 will likely die.
The flu is estimated to have a fatality rate of .10%. That means for every 1000 people infected with the flu, 1 will die. The flu is estimated to infect 20% of the population. For the sake of argument, lets assume with no masks or social distancing COVID infects 20% of the population. What does that difference look like in America, Vermont and our towns?
Total Population 20% infected Flu fatalities COVID-19 fatalities
America 328,200,000 65,000,000 65,640 1,300,000
Vermont 623,989 124,797 124 2,495
Deerfield Valley 7358 1,471 1 29
In the Deerfield Valley, using this calculation, and assuming no masks or social distancing, the difference would be losing 29 of our neighbors, friends and family to COVID versus 1 to the flu. In Vermont the difference is roughly 2300 which would be about like losing the whole town of Arlington or Vernon. And in the U.S. the difference is about 1.2 million which would be about like losing the both the states of Vermont and Wyoming. It's a big difference friends. Please follow the health guidelines. You can do it!
---
TAX commissioner statutorily required letter on education property taxes
•On December 1st, the Tax Commissioner submitted a letter to the Legislature that recommended a significant increase in education property tax rates for FY2022. It is important to note that this rate recommendation is required before boards put together any budgets. Tax rates are a factor of per pupil spending, so how many students are in a district will also be a major factor in tax rates. Though some of our districts saw significant population loss due to home schooling during the pandemic, I led efforts to ensure that this year's equalized student counts would not decrease below last year's student counts. The calculations below are general statewide projections and I encourage you to attend your school districts meetings as boards try to work out budgets in this tumultuous period.
FY2021 FY2022 Increase
Average rate on homestead property $1.538 $1.635 $0.097
Average rate on household income 2.51% 2.74% 0.23%
Uniform rate on non homestead property $1.628 $1.730 $0.102
At these recommended tax rates, education property tax bills would increase approximately 9 percent.
The Commissioner's letter is intended to provide guidance to school boards currently preparing budgets for submission to their voters for approval in March.
Although these tax rates are based on the most recent information available, the Commissioner's recommendation is largely a ministerial task prescribed by law. Consequently, there are several important caveats to note when using them for planning purposes:
These tax rates are based primarily on estimated education spending in FY2022, which is projected to grow by 3.8% over FY2021. Board-approved budgets will not be available before the end of January.
Non property tax revenue estimates for both FY2021 and FY2022 are based on the most recent consensus revenue forecast prepared in August. A revised, and likely improved,forecast will be available by mid-January.
These tax rates do not yet account for prior-year reversions, which are currently expected to exceed $6 million for FY2022 which will help to lower tax rates.The Administration will present their recommendation in their proposed Budget Adjustment Act in January.
The Legislature may enact education and tax policy reforms during the upcoming session that could raise or lower tax rates.
Significant cost drivers for FY2022 include:
9.8% increase in teachers' health insurance premiums;
$30.3 million increase in the normal cost of teachers' pensions; and
$11.5 million increase in the property tax credit.
Consensus Education Fund Outlook for FY2022
---
---
Vermont highlighted by Pew: States Tap Federal CARES Act to Expand Broadband
Nationwide, the COVID-19 pandemic has heightened demand for internet connectivity as work, education, and access to services have shifted online, highlighting the urgency of reaching unconnected Americans. The Coronavirus Aid, Relief, and Economic Security (CARES) Act, passed by Congress and signed into law in March 2020, provided more than $2 trillion in economic stimulus to address the pandemic. Among its provisions, the act created the Coronavirus Relief Fund (CRF), designating $150 billion for payments "to state, local, and tribal governments navigating the impact of the COVID-19 outbreak."1 States can use this funding to cover pandemic-related costs incurred from the beginning of March through the end of 2020 that were not anticipated in their budgets before March 2020, including broadband access.2 Read more
---
Attention Hunters! Please complete your deer hunter effort and sighting survey.
Dear Vermont Hunter,
The Vermont Fish & Wildlife Department is asking all hunters to complete the rifle season deer hunter effort survey. The survey tracks how many hours you hunted and how many deer and other wildlife you saw on each day of the rifle season.
This information helps biologists understand how hunting pressure and numbers of deer and other wildlife differ from one region to another. More hunters completing the survey results in better information, and better information means better management.
If you received a paper survey card in the mail, you can submit that card or complete the survey online.
If you've already completed the survey, thank you!
Sincerely, Nick Fortin
Deer Project Leader Submit Your Information Online Now!
---
VT 9 – Bennington to Brattleboro Stakeholder Meetings (Nov/Dec 2020)
VTrans will be meeting with Stakeholders in late 2020. Stakeholders are those who use the corridor – nearby Towns, businesses, residents, workers, advocacy groups and members of the Regional Transportation Advisory Committees (TACs).
Join us for an online stakeholders meeting!
More information
Pre-registration is not required for the meetings, but would be appreciated to help us prepared for the logistics of running an online meeting.  Registrants will receive an email with the connection information.
To request accommodations for accessibility or a translator, please contact Katharine Otto (Katharine.otto@vermont.gov, 802-917-3451) at least 5 business days ahead of the meeting.
Links and phone numbers to connect to the meetings will be published on this website at least two days ahead of the meeting.  This information will be emailed to anyone who registers.
---
The Vermont Creative Network (VCN) is creating a statewide action plan to identify ways to support, market, and grow Vermont's creative sector, and to help ensure the sector contributes to Vermont's overall economic growth and vibrancy.
VCN is calling all creative sector artists, businesses, workers, supporters, and entrepreneurs to join a critical statewide conversation on Tues., Dec. 1. By "creative sector" we mean everything from visual and performing arts to specialty foods, design, film and media, culture and heritage, and literary arts.

IdeaJam: Strategy wants to hear your ideas, brainstorm with you, push to build a strategic plan for Vermont's vital creative sector. The free event will run from 12-1 p.m., with an optional "speed networking session" at 11:30 for participants to meet other creative peers from around the state. Registration is open at createvt.org/events.
---
As always, if you have suggestions, concerns or critiques please be in touch so we can schedule time to discuss them.
Please do not hesitate to contact me with questions, or if you need assistance navigating government services at (802) 384-0233 or lsibilia@leg.state.vt.us. Follow my regular posts online at http://www.laurasibiliavt.com
Kind regards,
Rep. Laura Sibilia 
Dover, Readsboro, Searsburg, Somerset, Stamford, Wardsboro, Whitingham
---
Government Operation
Governor Phil Scott Executive Orders
Number 01-20 declaring a State of Emergency in Vermont & National Guard Call Out
Amendment to 01-02 Declaration of State of Emergency in Response to COVID-19 and National Guard Call-Out – Amended and Restated
ADDENDUM 1 to 01-20 prohibits all non-essential mass gatherings to the lesser of fifty (50) people or fifty percent (50%) of the occupancy of a facility
ADDENDUM 2 to 01-20 Prohibits on-premises consumption of food or drink
ADDENDUM 3 to 01-20 Suspension of all Non-Essential Adult Elective Surgery and Medical and Surgical Procedures
ADDENDUM 4 to 01-20 Closure of Close-Contact Businesses and Further Restrictions of the Size of Mass Gatherings
ADDENDUM 5 to 01-20 Work from Home Order
ADDENDUM 6 to 01-20 Stay Home to Stay Safe Order
ADDENDUM 7 to 01-20 Requirement to quarantine
ADDENDUM 8 to 01-20 Non-Congregate Sheltering in Vermont; Extension of Certain Deadlines Relating to Closures of DMV and Bars and Restaurants
ADDENDUM 9 to 01-20 Extension of State of Emergency Declared March 13, 2020; Other COVID-19 Related Directives and Clarifications
ADDENDUM 10 to 01-20 Work Smart & Stay Safe – Restart VT: Phase I
ADDENDUM 11 to 01-20 Work Smart & Stay Safe –Restart VT: Phase II
ADDENDUM 12 to 01-20 Work Smart & Stay Safe -Restart VT: Phase III
ADDENDUM 13 to 01-20 Play Smart and Play Safe: Restart Phase V
ADDENDUM 14 to 01-20 Be Smart, Stay Safe
ADDENDUM 15 to 01-20 Outdoor Restaurants, Bars and Other Establishments that Offer Food and Drink
ADDENDUM 16 to 01-20 Close Contact Businesses; LargeSocial Gatherings
Addendum 17 to 01-20 Modified Quarantine Restrictions on Travelers Arriving in Vermont; Municipal Regulation of Bars and Restaurants
Racial Equity Task Force (Executive Order 02-20)

Amended and Restated Executive Order No. 01-20 Declaration of State of Emergency in Response to COVID-19 and National Guard Call-Out – Amended and Restated
ADDENDUM 1 TO AMENDED AND RESTATED 01-20 Extension of State of Emergency Declared March 13, 2020
ADDENDUM 2 TO AMENDED AND RESTATED EXECUTIVE ORDER NO. 01-20 Strengthening the Use of Facial Covering
ADDENDUM 3 TO AMENDED AND RESTATED EXECUTIVE ORDER 01-20 Extension of State of Emergency
ADDENDUM 4 TO AMENDED AND RESTATED EXECUTIVE ORDER 01-20 Extension of State of Emergency
EXECUTIVE ORDER NO. 03-20 Governor's Public Safety Reform Initiative
ADDENDUM 5 TO AMENDED AND RESTATED EXECUTIVE ORDER 01-20 Extension of State of Emergency
ADDENDUM 6 TO AMENDED AND RESTATED EXECUTIVE ORDER 01-20 Extension of State of Emergency ADDENDUM 7 TO AMENDED AND RESTATED EXECUTIVE ORDER 01-20 Limiting Skating Facility
EXECUTIVE ORDER NO. 05-20 Emergency Guard Call-Out for Hospital Systems Restoration
ADDENDUM TO EXECUTIVE ORDER 05-20 Emergency Guard Call-Out for Hospital Systems Restoration
ADDENDUM 8 TO EXECUTIVE ORDER 01-20 Extension of State of Emergency Declared March 13, 2020; Stay Safe/Stay Working/Stay in School

Directives
Directive 1 – Continuity of Education Planning.pdf
Directive 2 – Childcare For Essential Service Providers.pdf
Directive 3 – Department of Motor Vehicles Suspension of In-Person Transactions.pdf
AMENDMENT TO DIRECTIVE 3

Directive 4 – Department of Liquor and Lottery – Delivery and Take-Out of Beverage Alcohol – Amended March 20, 2020.pdf
Directive 5 – Continuity of Learning Planning .pdf
Directive No. 6 – Uniform School Reopeningy