Good evening,
Like all of you, I have been transfixed by the killing of George Floyd and the intensely emotional reaction to his death and destruction unfolding across our country. It has been shocking to hear our President inciting violence against other Americans. These are the hardest times for our country I have seen in my 50 years of life. But we are not helpless in times like these, and we can all do our part to help. We can stand (or kneel) with and for black people in Vermont and we can acknowledge and speak against racism. We can respond to those seeking to incite violence against Americans and Vermonters with peace and by registering to vote. We can speak with knowledge and highlight kindness to combat those who spread conspiracy theories and cruelty.
Please be gentle with one anther and let me know if I can help you navigate problems with state government or if you need assistance with unemployment, food or shelter. I am still doing a constituent call on Wednesday evenings and you are invited to drop in for a few minutes or the hour with your comments, questions or suggestions.
---
This week my work has been largely focused on broadband and how/if we can quickly build out broadband to unserved students and vulnerable households needing telehealth services – while at the same time not undercutting the important work of our Communications Union Districts. Ensuring that rural Vermont will always able to have reliable telecommunications in the future, and the ability to call for help is the purpose of the CUDS and my priority. While I am hopeful existing internet or cable providers can be a part of our crisis response, funding the status quo in terms of accountability is not something I am prepared to propose, support or vote. I'll have more to say on this soon.
On Friday Governor Phil Scott announced additional turns of the spigot to restarting Vermont:
Close-contact businesses, such as gyms, fitness centers, nail salons, spas, tattoo parlors, and businesses that require home visits may resume operations beginning on June 1
Additional dental procedures are authorized, including aerosol-generating procedures that follow safety standards set forth in ​Health Department guidance
The Agency of Commerce and Community Development has created helpful website resources for businesses and individuals to find information on daily updates, new initiatives, and business sector guidance: ​
---
Following remarks, the Governor and administration officials will be available for questions from members of the media.
Monday June 1st at 11:00 a.m.
GENERAL PUBLIC VIEWING:Most Vermont TV and radio stations live broadcast the briefings. The Governor's media briefing will be available to stream through ORCA Media's youtube channel, linked here: https://www.youtube.com/playlist?list=PL-xsDpLCa0iRMj4dQrqum7uoXaQmqeGvT
---
Additional benefits for Unemployed Vermonters
PEUC An additional 13 weeks of benefits are available to individuals who have exhausted their regular state unemployment insurance claim with a benefit year that expired on or after July 1, 2019. The additional weeks of benefits are provided by the Pandemic Emergency Unemployment Compensation (PEUC) program. Individuals will also receive Federal Pandemic Unemployment Compensation (FPUC), an additional $600 to their weekly benefits through the week ending July 25, 2020.
PEUC is for individuals who have exhausted 26-weeks of regular unemployment insurance benefits or had their benefit year expire without requalifying for a new benefit year. Individuals must remain able to work, available to work, and actively seeking work within the temporary flexibilities approved by DOL. PEUC, FPUC, and Pandemic Unemployment Assistance (PUA) benefits are 100% federally funded and employers will not be charged for any benefits paid under a CARES Act program. Individuals may file for PEUC in the same manner of filing for regular unemployment insurance benefits. Please visit the Department's website for more detailed instructions, at https://labor.vermont.gov/PEUC​.
tracking federal dollars
In response to COVID-19, the federal government appropriated unprecedented levels of funding to the State of Vermont, its institutions, and directly to Vermonters. The State Auditor's Office created this page to help Vermonters follow the flow of these public dollars. As we work to mitigate risks and guide the State in cost-effective directions, we will post graphics, memos, and other resources that can help us all better understand how this $2 billion-plus is spent. Quickly disbursing funds aimed at mitigating this crisis while avoiding fraud, waste, abuse, and mismanagement is a critical but challenging task.
---
Weighting Study
As you may remember from our pre-COVID world, I have been working with our towns and other legislators for more then a decade to reform to our system of paying for education for Vermont students. The current 20 year old financing mechanism was supposed to have provided more equitable opportunities for all Vermont students and taxpayers, but has instead only driven up property taxes. A study contained in Act 173 of 2018 contained a key assessment of our current system and whether or not it is delivering equity. The findings were definitive and indicated our students in rural and poor school districts have not been able to access equitable resources and residential and non residential property taxpayers throughout the state. It is clear that the system is ripe for a a court challenge, and I worked with a number of other legislators this year to introduce legislation and begin to develop an amendment to this years Yield Bill.
The level of difficulty required to pass even simple non-controversial legislation has increased significantly with the current crisis. While I am continuing to look for ways to press this issue of injustice, it sincerely pains me to say that getting changes to the current weights, student opportunity and education finance and property tax systems this year may be virtually impossible, at least through the legislature. This does not mean the issue is going away, or will be any less susceptible to a court challenge.
---
Yield and Property Taxes
To the left is the preliminary education fund outlook. It reflects the budgets that voters in Vermont passed just at Town Meeting just prior to the declaration of the COVID emergency. The outlook also reflects that the education fund is looking at a potentially massive 150 million dollar shortfall due to it's reliance on sales taxes. The House Ways and Means Committee asked members to approve the property tax yields bill so that towns could set their property tax rates, and told the body that a second bill, addressing the 150 million dollar shortfall would be coming. The Yield Bill which passed second reading by a vote of 127-20. I voted in favor of the bill. If the bill is enacted into law, the average homestead property tax rate would be $1.542 next year. That's about 3 cents higher than the current rate.
---
Enhanced rebates good through Aug. 31, 2020
---
What I'm reading/listening/watching this week
From Camping To Dining Out: Here's How Experts Rate The Risks Of 14 Summer Activities – National Public Radio It has been around two months of quarantine for many of us. The urge to get out and enjoy the summer is real. But what's safe?
For Economy, Worst of Coronavirus Shutdowns May Be Over – Wall Street Journal Recovering air travel, hotel bookings and mortgage applications are among the early signs the U.S. economy is slowly creeping back to life
The Coronavirus Is Deadliest Where Democrats Live – New York Times Beyond perception and ideology, there are starkly different realities for red and blue America right now.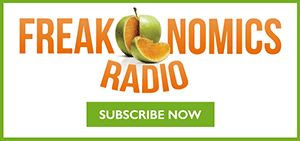 ---
What I've been writing and posting this week
---
---
Please do not hesitate to contact me with questions, or if you need assistance navigating government services at (802) 384-0233 or lsibilia@leg.state.vt.us
Kind regards,
Rep. Laura Sibilia
Dover, Readsboro, Searsburg, Somerset, Stamford, Wardsboro, Whitingham