This week we spent much of our time debating very significant pieces of legislation – some of the most significant are outlined below.
We began to take testimony on S.5 in my committee including a two hour walk through with our attorney on the current bill. A section by section breakdown of the bill can be viewed here though it should be noted the bill may be edited in our committee. I introduced the bill concept and its importance to the committee. My comments are here.
I will be hosting an online forum on the Affordable Heat Act on Saturday April 8th from 11:30-12:30.
The governor also allowed the Budget Adjustment Act to go into law. I am particularly pleased that the $3 million the Rural Caucus advocated for to help communities create capacity to utilize current and pending federal opportunities on resilience and adaptation is included. More details on this soon, and a shout out to Scott Administration Deputy Commissioner of Finance Doug Farnham who shepherded this and other important municipal resilience projects through the legislative process.
Next week we will see debate on H.480 which would move reappraisals to the state level, H.479 Transportation Bill, H.483 An act relating to the accountability and oversight of approved independent schools that are eligible to receive public tuition, H.276 Rental Housing Registry, H.486 An act relating to school construction and the FY 2024 Budget which has not been voted out yet.
---
Maple Open House Time!
It's the best time of the year at our 2023 Spring Maple Open Houses, happening over two weekends: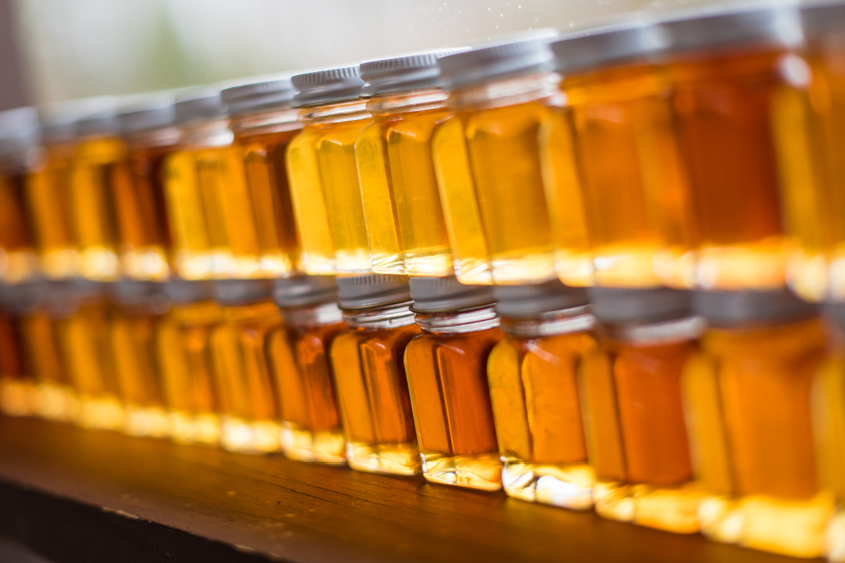 March 25-26 and April 1-2
Spring Maple Open House Weekends celebrate the first crop of the season as Vermont's sugar makers open the doors of their sugarhouses and invite visitors in to experience the joys and traditions of pure maple syrup. Whether it's the sight of steam rising from the sugarhouse, the inviting aroma of boiling sap, or the sweetly divine flavor of syrup as enjoyed in traditional sugar-on-snow, visitors are treated to an experience for the senses! For maps and more: https://vermontmaple.org/mohw
---
Meeting with Rep. Sibilia and GMP on power outages from increasingly intense storms
We have been seeing increasing intensity, frequency, and moisture in our storms due to our changing climate. This past winter Vermont and the region have experienced several of these intense heavy, wet snowstorms which have caused major damage to our infrastructure and resulted in power outages, including in Central and Southern Vermont. As our climate changes we will be experiencing more of these storms which will cause more damage to our towns. There are ways in which we can change, build, and or make upgrades to prevent further destruction and be more resilient. Please join Representative Laura Sibilia and Green Mountain Power to discuss what these key programs and projects are, how we can help develop storm resilience in your town, and how GMP works to restore power and is actively working to strengthen the grid. This meeting is at the Wardsboro Town Hall on Monday, April 3, 2023 from 4:00pm-5:30pm.
---
---
Paid Family Leave
The House advanced the paid family leave bill, H.66, with a 99-32 vote. The measure would offer each employee up to 12 weeks of paid leave at up to 90% of the state average weekly
wage, in a 12-month period for a list of qualifying events. It proposes to be initially funded by a 0.55% payroll tax shared between the employer and employee. If passed, the benefit will be the most generous in the U.S.. A section by section breakdown of the bill can be found here. The fiscal note is here.
I would like to see Vermonters have access to paid family and medical leave. I voted against this proposal for two reasons:
As I have noted before, Vermont took significant actions to establish Universal Health Care more then a decade ago and was unsuccessful because of the age and health of our small single state risk pool and the cost that would had to be borne by employers. As part of that process we significantly expanded access to healthcare and established the Green Mountain Care Board to keep costs down. With the ongoing workforce shortage and mental health crisis, it is not an exaggeration to say our healthcare institutions have been on extremely shaky ground, shored up – at least momentarily – by a massive infusion of federal dollars. Our healthcare system needs intense focus and increased sustained funding. A payroll tax generating 117 million a year would go a long way towards ensuring our emergency medical systems and access to mental healthcare were in good shape and toward modernizing and incentivizing the workforce needed to maintain a healthcare system throughout our state.
The Governor has created a program for state employees that business will be able to opt into.
---
H.230 has been voted out of the House and will be sent to the Senate this week.
More than 700 Vermont residents died of gunshot wounds in the decade from 2011 to 2020. 88 percent of these deaths were suicide.
Of all the deaths in Vermont involving firearms in 2021, 89 percent were by suicide and 8 percent were by homicide.
The 2021 suicide rate by all methods in Vermont was 20.3 per 100,000 persons, compared to a national rate of 14.0 per 100,000 persons. Suicide among Vermont men and boys is 50 percent higher than the national average.
In 2021, the number of suicides in Vermont was 142, with 83 of them completed by firearm, or 58 percent.
Rand Corporation research estimates that in 2016, firearms were present in 47 percent of Vermont homes and in 32 percent of homes in the United States.
Children are 4.4 times more likely to die by suicide in a home with a firearm compared to a home without a firearm.
Persons at greatest risk of suicide in Vermont are men, persons living in rural areas, persons with a disability, veterans, and members of the LGBTQ+ community.
The purpose of this legislation is to prevent death by suicide by reducing access to lethal means of firearms. Although there are many other methods for completing suicide, firearms are unique in their ability to create instantaneous and irreversible outcomes. Nearly every other commonly used method for suicide has a high survivability rate. It is extremely rare for someone to survive a suicide attempt in which a firearm is used. This fact, combined with the high prevalence of firearms in Vermont, is why this method alone is being addressed by this bill.
Require secure firearms storage in home with child or known prohibited person
Allows a family member to request an Extreme Risk Prevention Order be issued Ex Parte or be renewed
72 hours waiting period on transfers
Supporters and critics each focused on the likely Constitutionality of the proposals, which will be decide by the courts. I supported the bill. The vote on the floor was 98-46. The bill now goes to the Senate.
---
H.165 would make the Universal School Meals Program currently in operation permanent, beginning with the 2023- 2024 school year. H.165, as amended by the House Committee on Agriculture, Food Resiliency and Forestry, makes some changes to the Universal School Meals Act (Act 151 of 2022) to address technical issues raised by the Agency of Education, but does not change the fundamental policy enacted last year. Read a full summary here and the fiscal note here. The mandatory program is estimated to cost up to 29M annually and funding is proposed to come off of the top of the Education Fund.
Prior to the pandemic and the work to correct pupil weighting, some schools had universal meals and some schools could not afford to. The past three years all schools have had universal meals. With the correction in process for pupil weights and funding proposed to come at the state level as opposed to as a function of local budget, I am currently in support of this proposal. It is unclear what the Senate's disposition is for the proposal.
I have previously voted against this proposal. Prior to the pandemic and our work to address pupil weighting, some schools in Vermont were providing universal meals to their students which all of Vermont's taxpayers were paying for. With the influx of temporary federal funding and the ongoing correction of pupil weights, a statewide system shift has been possible which allows access to universal meals to expand for all students, maximization of federal school food program dollars to lower costs of the entire program and universal meals will be funded off of the top of the education fund. For these reasons I was an enthusiastic yes.
---
This bill would legalize sports wagering in Vermont and authorize the Vermont Department of Liquor and Lottery (DLL) to operate and regulate sports wagering. From the Fiscal Note for H.127 – An act relating to sports wagering:
"DLL would be tasked with negotiating and contracting with at least two but not more than six sportsbook operators to open sportsbooks in Vermont through a mobile platform. If the bidding process fails to result in at least two acceptable operators, DLL may opt to either decline to authorize any operators or to allow a single operator to open a sportsbook.

As part of the bidding process, the bill requires DLL to negotiate a revenue share agreement with operators. The bill does not stipulate a minimum required revenue share or establish a maximum revenue share. The revenue share percentage is applied to adjusted gross revenue for each operator, which is equal to gross revenue minus winnings paid to wagerers, federal excise taxes, and voided bets.

The bill establishes a problem gambling program to be administered by the Department of Mental Health to provide education, assistance, awareness, treatment, and recovery services to people experiencing difficulty arising from addictive or problematic gambling.

Fiscal Impact
JFO estimates the bill will generate approximately $1.3 million to $2.0 million in FY 2024, and between $4.6 million and $10.6 million in FY 2025 in sports wagering revenue. The bill appropriates $250,000 in FY 2024 and $500,000 in FY 2025 from the General Fund to the Department of Mental Health to establish and administer a problem gambling program. The bill also requires DLL to collect annual operator fees with amounts set based on the number of operators. The minimum total fee revenue amount will be $550,000 if there are one or two operators and will step up incrementally to $750,000 in total fee revenue if there are six operators. Lastly, the bill appropriates $550,000 from the General Fund in FY 2024 to DLL in anticipation of initial costs of administration prior to fee revenue being collected."
VPR: What would it look like to legalize sports betting in Vermont?
---
H.483 An act relating to the accountability and oversight of approved independent schools that are eligible to receive public tuition
Since the Carson decision, Vermont's school choice laws are now in conflict with Vermont's constitution. Public dollars are now being used to pay for religious worship in Vermont.
Last Friday the House Education Committee passed out a bill, H.483 by a vote of 7-4-1. This bill proposes to place new anti discrimination requirements on private schools seeking publicly funded students, restricts choice out of state to 25 miles and puts in place a moratorium on approving new private schools until additional action by the General Assembly. These are significant changes for private schools which typically do not have open enrollment policies.
While these proposals attempt to address some of the potential consequences the Carson v. Makin decision could result in, these proposals do not actually address the conflict with Vermont's constitution, and that Vermonters are now being compelled to pay for religious worship through their taxes. This means the primary conflict remains unresolved and, absent legislative action, will almost certainly result in court decisions for resolution.
Private schools representatives, who strongly oppose S.66 and H.258, have also testified they are opposed to many of the proposals in H.483 and continue to send out action alerts to distressed parents urging them to contact legislators and tell them to take no action.
Action on this bill has now been postponed until next week.
As part of the ongoing public forums I have been hosting on this topic, I am working with the Vermont ACLU and the Chair of the House Education Committee on a presentation about the conflict between the Carson v. Makin decision, our current school choice policies and the Vermont Constitution. I hope to have a date scheduled in April.
---
---
H.480, a bill to move responsibility for appraising and reappraising property from the local level to the state, was voted out of the House Ways and Means Committee last week and was amended in the House Appropriations Committee on Thursday.
As introduced, H.480, An act relating to property valuation and review, sought to address:
the trigger of the common level of appraisal resulting in a town being ordered to reappraise its properties,
the sheer number of local governments currently or about to be ordered to reappraise as a result of increasing property values (165 of 254 municipalities), and
the difficulty of securing appraisal firms to do that work.
VLCT, members of the Vermont Assessors and Listers Association, and the Vermont Department of Taxes approached the House Ways and Means Committee with a suggestion to put towns on a regular schedule for reappraisals – as happens in much of the country – and eliminate the random nature of the CLA trigger to reappraise.
H.480 goes much further than that. As introduced by the House Ways and Means Committee, the bill includes a provision moving the responsibility of contracting for and conducting property reappraisals away from municipalities and to the Department of Taxes division of Property Valuation and Review (PVR) in 2025.  
The bill as introduced includes elements that both VLCT and the Vermont Department of Taxes support. However, the introduced bill would impose a statutory requirement that PVR assume responsibility for property reappraisals before the Department has had the opportunity to study and report back to the legislature about how such a significant transition would affect either PVR or the municipalities. That provision is putting the cart before the horse.
The House Appropriations Committee recognized that to yank reappraisals from local governments and establish an obligation for the Department of Taxes to conduct statewide reappraisals before studies assess the potential effects is premature. The committee adopted an amendment that would push out for one year a requirement that the department implement a statewide reappraisal system. It would also delay the following for one year:
repeal of the requirement for municipalities to conduct reappraisals,
repeal of the $8.50 per parcel fee for reappraisal and maintenance of the grand list, and
increasing the $1 per parcel fee to $2 paid to each town for maintenance of the grand list.
Both VLCT and the Department of Taxes support:
Repeal of the CLA trigger for PVR reappraisal orders based on the 2022 grand list and beyond; retaining the COD trigger (i.e. when a municipality's Coefficient of Dispersion is greater than 20). 
VDT studying and reporting to the legislature on the topic of transitioning reappraisals to PVR, modernizing grand list categories, and other topics.
Reappraisals conducted on a regular schedule. 
H.480 will likely be on the House floor Friday or Tuesday and then be sent to the Senate for their consideration.
Resources for this article:
---
Monitor the bills I am sponsoring and recorded roll call votes.
As always, if you have suggestions, concerns or critiques please be in touch so we can schedule time to discuss. Please do not hesitate to contact me if you need assistance navigating government services at (802) 384-0233 or lsibilia@leg.state.vt.us. Follow my regular posts online at http://www.laurasibiliavt.com
Rep. Laura Sibilia – Dover, Jamaica, Somerset, Stratton, Wardsboro